GeoFurnace is your Furnace and Air conditioning experts
Looking for a Furnace or Air Conditioning system?
You have come to the right place!
GeoFurnace is Northern Michigan's experts in all forms of HVAC Heating and Cooling Systems! Whether you are looking for a Natural Gas Furnace, Propane Furnace and even Geothermal, or Air Conditioning we can provide the system you are looking for. Serving Traverse City, Kalkaska, Benzie, Leelanau and surrounding areas.
Up to $2,000 Federal Tax Credit
Starting in 2023, under the Inflation Reduction Act*, homeowners are eligible for a tax credit of 30% of the cost, up to $2,000, for heat pumps, and/or heat-pump water heaters, in accordance with section 25C of the US tax code. Only certain models qualify for the tax credit, and you must have a tax liability from which to reduce your taxes. Consult your tax advisor for advice.
Benefits beyond savings:

Slim Profile

Lower Utility Bill

Zero Carbon Emissions

Improved Air Quality

Whisper Quite Sound Levels

We hired GeoFurnace for spray foam insulation in the rim joists in our crawl space last Fall, and every contact...
read more
Very fast service (installed the next day) The men who installed the furnace were very polite and efficient. They removed...
read more
all questions were answered and no problems
Geothermal Heating & Cooling
What can Geothermal do for you?
Benefits of geothermal heating and cooling
Suitable for new construction and retrofit applications.
Utilizes renewable energy: the steady temperature of the earth.
One of the most efficient HVAC systems for supplying heating, cooling and (with some systems) hot water.
More efficient than air-source heat pumps.
More efficient than electric resistance heating.
Heating water with a geothermal heat pump can save you money over the cost of operating a separate tank-type water heater.
Greater durability and longevity than air-source heat pumps.
Is your home performing as it should?
Get a Home Performance Evaluation Today!
Blower Door Test – Measure Air Infiltration/Leakage
Comprehensive Home Energy Assessment
Health and Safety assessment of mechanical equipment
Combustion Safety Test to detect carbon monoxide and gas leaks
Energy Computer Modeling
HVAC Assessment by staff engineer
Infrared Camera analysis to locate hidden energy issues
Proposal for recommended upgrades and improvements.
Mitsubishi Mini Splits
Make yourself comfortable.
Learn how Zoned Comfort Solutions help make you comfortable in every room.
Service & Repair
We Service all
HVAC Systems!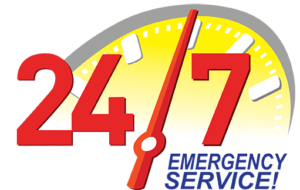 Natural Gas
Propane
Boilers
Fuel Oil
Geothermal
Air Conditioning
Ductless Splits
Heat Pumps
Insulation
Crawl Spaces 
Take Control of your comfort
Too Hot? To Cold?
We are here to help.
We spend too much of our lives worrying. Make the comfort of your home not one of those moments.  Here at Geofurnace we specialize in making your home comfortable, in any season.  Whether it is heating, cooling, ice dams in the winter, we can help.